Welcome to Ram Systems
One stop destination for all your Laptop Problems
Ram Systems is a reputable source for laptop maintenance and laptop repair services center in Ahmedabad.
At Ram Systems, we understand the importance of your laptop in your daily life. Whether it's for work, communication, or entertainment, your laptop plays a crucial role. That's why we're here to provide you with top-notch laptop maintenance and repair services.
Our team of skilled technicians is dedicated to ensuring that your laptop is in the best possible condition. Whether you're facing hardware issues, software glitches, or need routine maintenance, we've got you covered.

Facing unsolved issues and problems with Apple MacBook Pro, MacBook Pro Retina, MacBook Air and iMac?
We specialize in the repair and upgrade of all Apple Mac Computers. We can bring a dead MacBook Pro / MacBook Pro Retina, MacBook Air back to life.
We use only genuine parts for replacements that adhere to the brand's standards. Trust Ram Systems for the Best MacBook Air or MacBook Pro Repair in Ahmedabad. We guarantee quality services at affordable prices.
A Rental Laptop Service
Get a laptop on rent for your office and home from Ram Systems at Best Price in Ahmedabad.
Are you looking for the newest laptops on rent in Ahmedabad?
You are at the right Place! We are India's top-rated online rental company offering laptops from some of the best brands like Apple, Dell, and Lenovo for a small monthly fee. Buying laptops are expensive, but our laptop rental prices are customizable as per your convenience. We offer free at-home servicing for the laptop you rent from us, so you don't have to worry about any computer-related problems.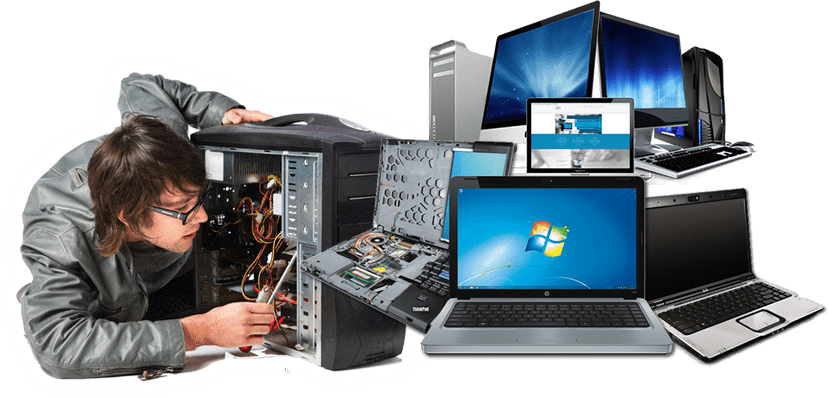 Powerful and Affordable: The Best Budget Refurbished Laptops for High-Performance Computing!
Refurbished Laptops at Ram Systems
Discover a world of unbeatable value and performance with our range of refurbished laptops at Ram Systems in Ahmedabad. We understand that top-tier computing doesn't have to come with a hefty price tag. That's why we offer a handpicked selection of refurbished laptops in Ahmedabad that provide exceptional quality without breaking the bank.
Ram Systems Gaming PC Customization
Take your gaming experience to zenith, build your gaming PC with us at competitive prices inclusive of future ready technology.
At Ram Systems, we understand that gaming is more than just a pastime; it's a passion that deserves the best in performance, aesthetics, and reliability. Our mission is to transform your gaming dreams into reality.
Our Services for Gaming Pc includes:
Custom Gaming PC Builds
Component Selection
Aesthetic Personalization
Expert Assembly
Upgrades and Repairs
Customer Support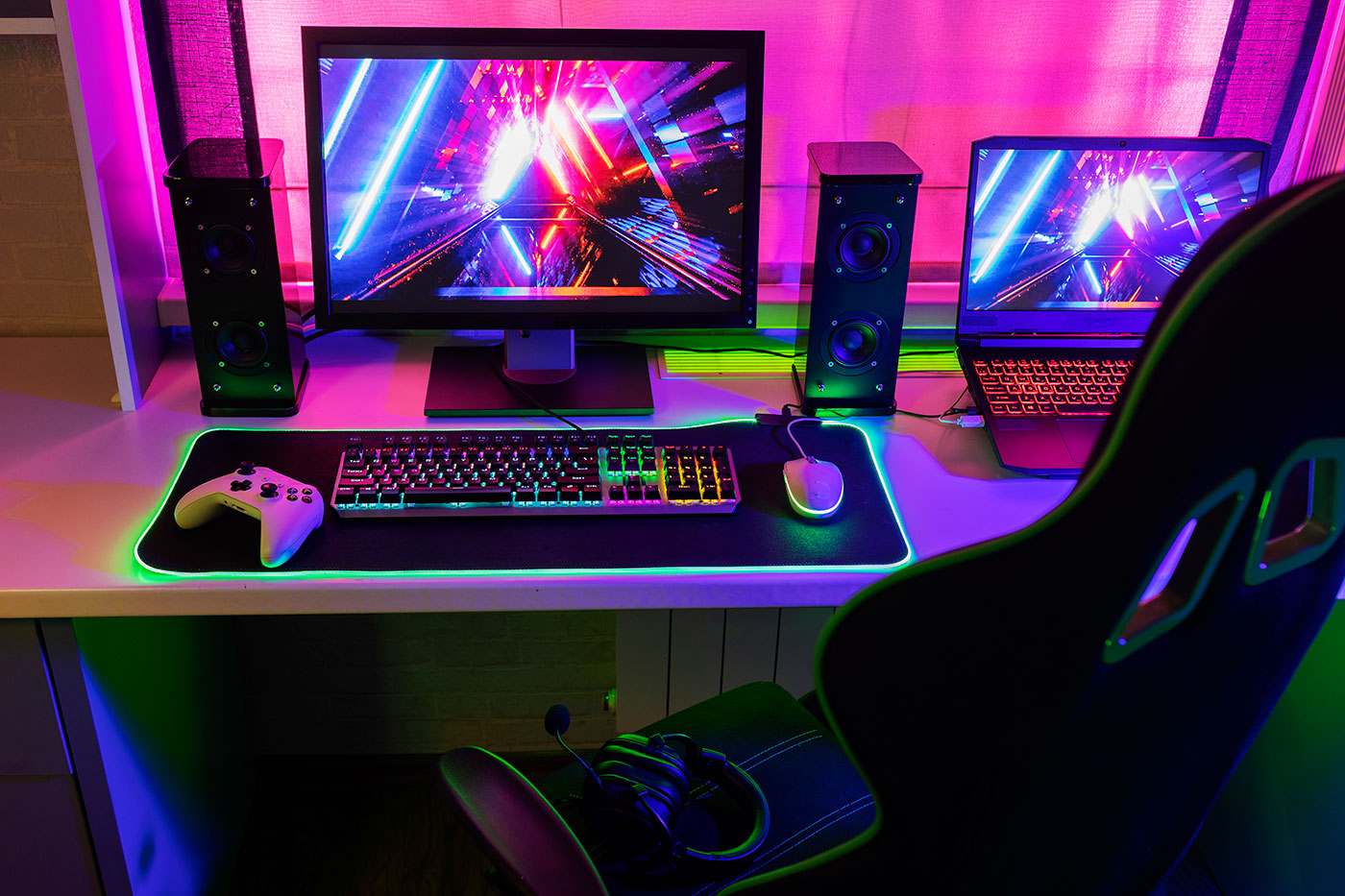 Other Services
We offer quality repairing on all makes and models of Laptops and Notebooks.
Why Choose Us
Over 10 years of experience, we are qualified to handle a variety of problems affecting users of Laptops, PCs, Macs and servers at an affordable price in the Ahmedabad.

Expert Technicians
Our experienced technicians are well-versed in diagnosing and fixing a wide range of laptop problems.
Quick Turnaround
We know your time is valuable. Our efficient services aim to get your laptop back to you as quickly as possible.

Quality Assurance
We take pride in our work. Every repair is done with attention to detail and quality in mind.

Transparent Communication
We believe in keeping you informed every step of the way. You'll always know what's happening with your laptop.
Data Privacy
Your data is important to you, and it's important to us too. We handle your data with utmost care and respect your privacy
Genuine Parts
We use genuine parts for replacements to ensure the best performance and longevity of your laptop.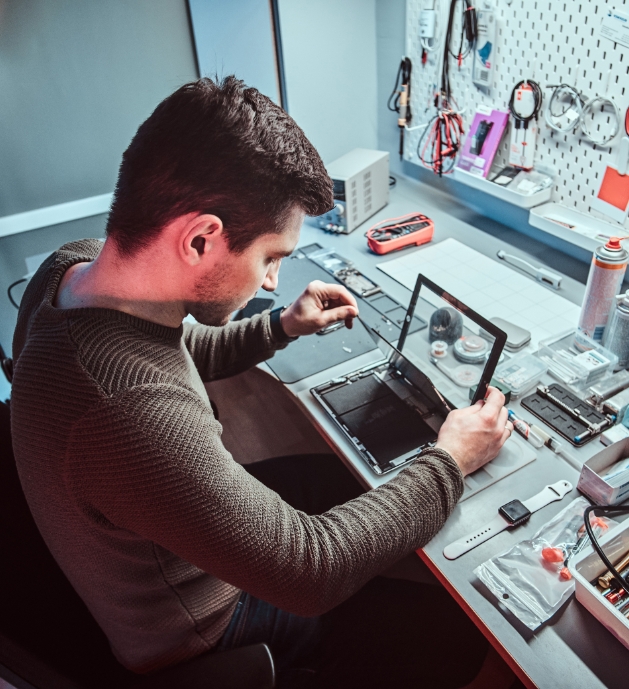 Amazing facts about Ram Systems
Ram Systems is well-known in the market for its affordable and reliable services. We provide a single window platform for all laptop brands, ensuring convenience for our customers. Additionally, we offer a warranty on repairs in case the issue resurfaces.
Our Brands
We repair all makes of laptops
They are our reliable partners. We have been working with them from many years. We invite you cordially, if your company faith on us for your repair services.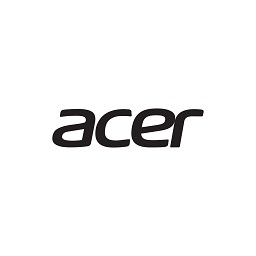 Client Testimonials
What our clients say
Ram Systems has done an excellent job in repairing your laptop's hinges and providing a one-year warranty. While the price may have been slightly higher than expected, the added peace of mind from having a guarantee for a full year is a valuable benefit. The repair work itself was clearly completed with care and skill, and you can now use your laptop with confidence, knowing that the hinge issue has been resolved. Overall, it seems that Ram Systems is a reliable and trustworthy provider of laptop repair services.
The best place to give your laptop for service or Windows software installation or any issues, installed windows and renewed license, gave some suggestions to use the system and advised to update to SSD for faster and smoother experience.
I took my 6yr old laptop with least hope of its revival from extremely slow performance and almost dead battery. Not only it was completely made a new with a new SSD, upgraded to 8gb RAM, a new battery and to Win 11. Well done.
Kartik Gajera
Best Hp laptop repairing Center in Ahmedabad.
Sakshi Tejwani
I had a great Experience it was fast service i got my laptop repaired in just few hours so overall it was great experience.
NAVNEET KUMAR
The owner is really helpful and make my slow laptop very good with genuine price. Thank you.. for your help and support ??.
viraj rathod
I highly recommend this place for anyone in need of laptop repairs. Their expertise, professionalism, and excellent customer service are truly commendable. I am grateful for their efficient and reliable service, and I will definitely return to them for any future laptop-related issues..
Anumeha Saxena
Best service in Ahmedabad. Quickest response even on holidays and Sundays. My laptop was very damaged but they repaired in less than 24 hours and kept me updated of all the developments. Even helped out a lot with pick up and delivery which is unseen in other service providers. Highly recommended!.
More Services
Laptop Repair Services Offered by RAM SYSTEMS, Ahmedabad